Omoagbametala will be offering courses/classes in Yoruba Cultural Expressions. These classes/courses can be taught as private tuition (one-on-one) and group tuition solely based on the level of interest and on-demand. Here are few of the selected classes on offer: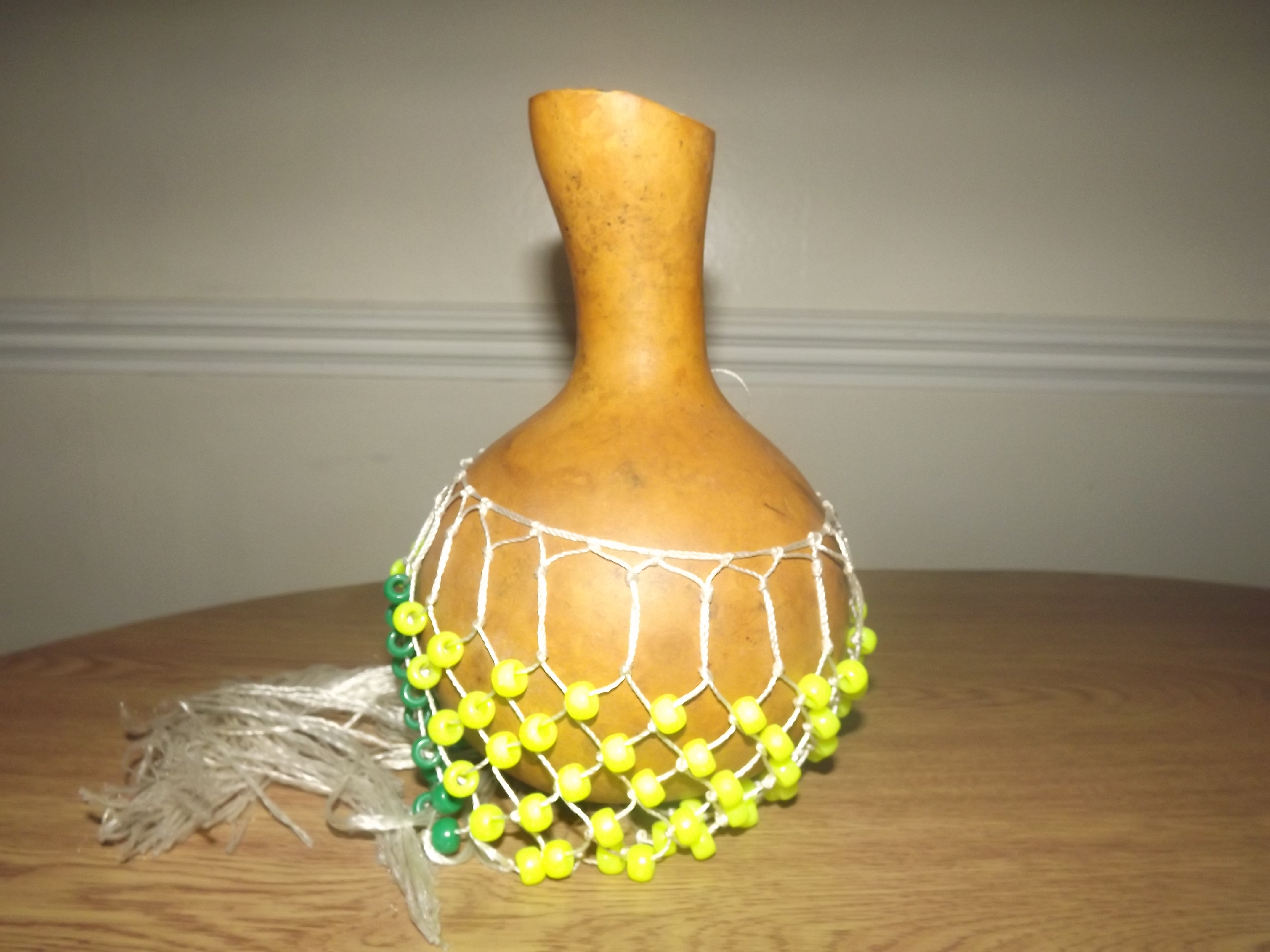 Introduction to Yoruba Language and Culture Course
This course focusses on how we can utilise the essense of Yoruba language in our daily lifes. It also includes simple and high frequency interpretation of Yoruba expression. We are more focus on the ability to communicate to yourself and to other people as well as the ability to write in this form of tongue. We also take a quick journey into the history of Yoruba as a people and as a language. In this course we will:
see into some history of Yoruba people in the lineage of human kinship

review Yoruba language as a cultural surviving mechanism

study the traditionally accepted form of Yoruba communication in oral (verbal) and written forms

seeing into some forms of Yoruba proverbial praises as traditional essence of living

attempt spoken and written exercises through letters, alphabets and numbers and their expressions in arts, crafts, science and communal living.
On completion of this course student(s) should:
have knowledge on how Yoruba language is used as cultural surviving mechanism
comprehend the traditional cultural expression shaping the integrity of Yoruba language use.
have the ability to recognise simple Yoruba letters, alphabet and numbers.
be able to compose short written exercise in relation to other forms of expressions and varying linguistic tongues
This course journey for 7 weeks and may be viewed as a foundational stone towards Yoruba Science and Health Nutrition Course.
**If you are looking into basic traditional Yoruba language and some of its history, this course is suitable. If your interest is in core traditional Yoruba History, Spiritual science, Kinship and Marriage, Community practice, Religion, Nutrition; herbal and natural alignment with Earth and its relation to other world cultures, the main course: Yoruba Science and Health Nutrition Course is what you may need.
Original Price: £130
Duration: 7 weeks
Time: TBC
Day: TBC
Date: TBC
For enquiries and more information on these classes, reach us through our contact section on this site. Email us: ewedudumetala@hotmail.com or call our number: 07405374664 and ask for omoagbametala (BabaAyo)
***THIS COURSE REQUIRES THAT YOU DEPOSIT AT LEAST 50% OF THE TOTAL COURSE FEES TO SECURE YOUR ENROLMENT*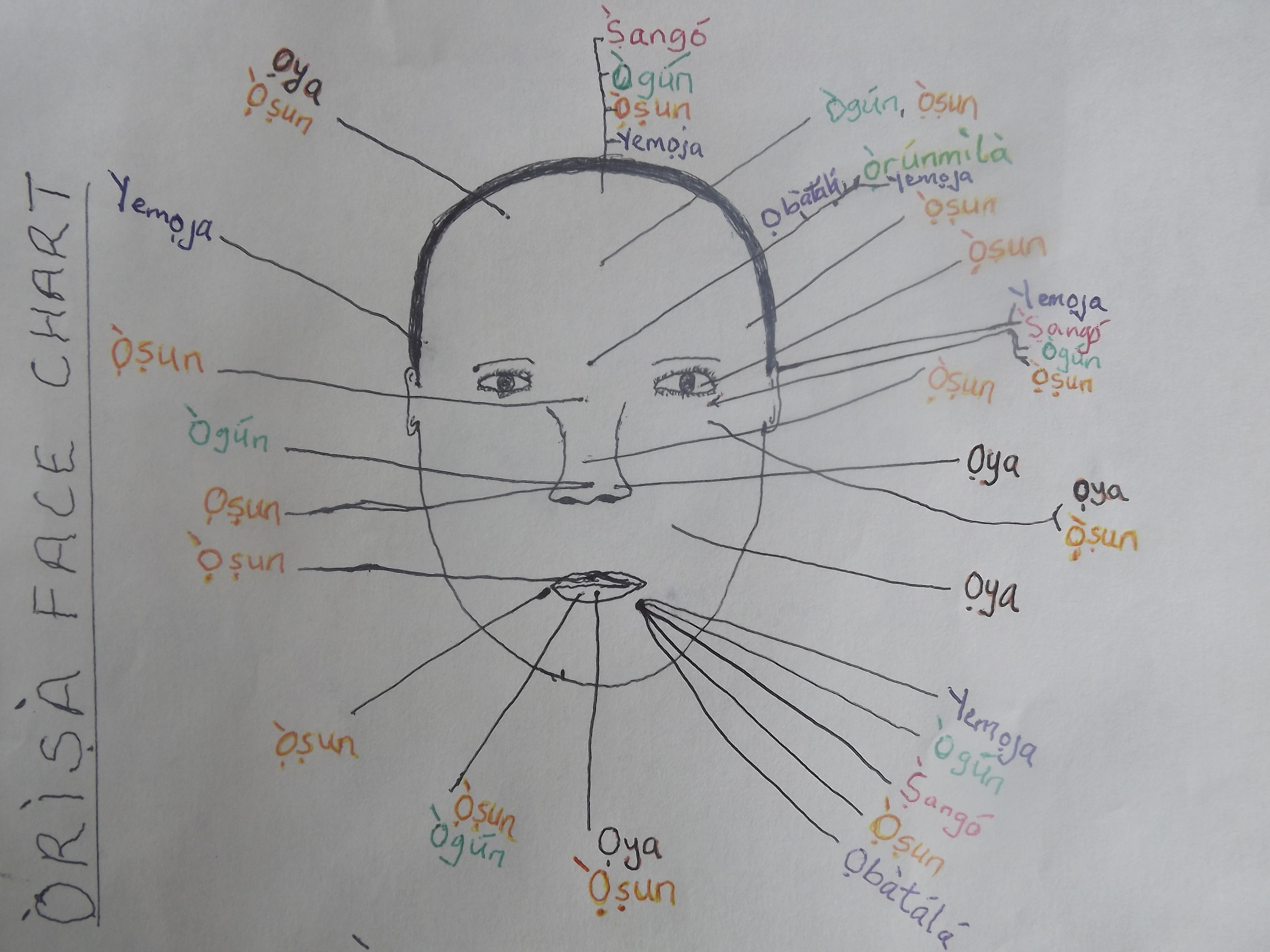 Yoruba Language, Nutritional Health and Cosmology Course 1™
This course is geared towards recognising the importance of Yoruba Cosmology, Nutritional Health and Language in relation to other world cultures. In this course we will:
1.examine the interwombness of Yoruba fundamental deities enveloped in the Womb of creation and recognise through the spiritual elemental Ori.
2.explore the relation and challenges of energetic deities in the Universal Human body.
3.Focus on health and wellness through revisiting internal indwelling Orisa imprint in human body.
4.explore the essence of marriage within the souls of the community
5. explore economics within the ecosystems of traditional Yoruba cultures
6.Making connection to how our diet and nutrition effect the vibrational energy of the indwelling ancestors available to the recipient.
7.show how the energetic deities/orisa are linked to our internal organs and glands as well as the association of crystals, gems, stones and colours to these energies. This is reviewed through the use of Yoruba doctrine of signature by visualising and examining correlation with other lifeforms i.e plants
8. Tonal music and dance within the healing systems
9. The essense of Oriki (Primordial ancestral tone) within Yoruba culture and its alignment with vibratory Orisa bodies
10. Ancestral atonement with the emanation of the village souls; Children as Ancestral Elders.
11. The laws of the primordial education and the essentiality to life (laws of the body)
12.The types of ancestral herbs in correlation with interplanetary orisa in the body and how they can be prepared to appease and atone (intune) these universal human energies.
13.Seeing into how we can utilise ancestral language to commune with Primal Mother Earth and her compositions in order to attune our own compositions.
14. Recognition, Memory, Remembrance, reality and actuality of the Yoruba Way
By the completion of this course journey, the students should be able to:
1.Identify with the Yoruba way of seeing and looking at things.
2.recognise the elemental orisa in the universal human body and other life-forms
3.have tools to work with self and inself and atone with own internal energies responsible for seen and unseen forces.
4.relate to simple foods and herbs to ingest helping to balance the indwelling orisa/energy in our body and around our bodies.
5.have an awareness that all things are within and resolution is attained through recognising the internal energies within.
6. Utilising Yoruba way as apart of daily living in health, law, religion/spirituality, marriage, childbirth, birthdays, rituals, kingship, etc
7. Community responsibility and the attainment (Etutu) of the highest principle; oneness with creation.
*This is an opportunity to learn oral and written forms of Yoruba Language. Visiting Nature is a complementary aspect of this course. This is a 14 weeks Course.
**There may be a planned visit to nearby Nature area in the form of forests and woods. This is achieved to relate to Yoruba way/cosmology/worldview in relation with ancestral language, spiritual science and religion. To seeing the elemental deities associated with Nature and Self.
***FOR NORTH LONDON
Original Price: £250
Duration: 14 Weeks
Time: 12 - 2pm (2 Hours)
Day: TBC
Start Date: TBC
Places: TBC
***FOR SOUTH EAST LONDON
Original Price: £280
Duration: 14 Weeks
Time: 6.30pm - 8.30pm
Day: Thursdays
Start Date: TBC
Place: TBC
Register your interest through our contact section and/or email: omoagbametala@gmail.com
***THIS COURSE REQUIRES THAT YOU DEPOSIT AT LEAST 50% OF THE TOTAL COST TO SECURE YOUR ENROLMENT*
Yorùbá Language, Nutritional Health and Cosmology course/classes
Course Contents™
Ọ̀sẹ́ Ìkínní (Week 1)
Èdè àti Ìtàn Yorùbá (Yorùbá Language and brief history)
*Libation
*á é ẹ́ i o ọ u
Ọ̀sẹ̀ Ìkejì (Week 2)
Abọrí (Abọ Orí) Orí Veneration
*Orí *Ẹsẹ̀ *Ọkàn/Inú
*Libation and ways to utilise this subtle energy
Ọ̀sẹ̀ Ìkẹta (Week 3)
Àtiwáyé Ọjọ́ (The coming forth by Dey)
*Omi Iran (Claire Water)
*Spiritual Currency
Ọ̀sẹ̀ Ìkẹrin (Week 4)
Introduction to Orisha
*Yemiya/Iyemiya/Yemọya/Yemayah/Yeyemeye
Ìṣirò/Ishiro "Ma'atematiks" of Orisha
Ọ̀sẹ̀ Ìkarùn (Week 5)
Ìgbéyàwó/Union/Matrimony/Marriage/wedding in Yorùbá Culture
*Ìsọmọlórúkọ (Naming)
*Ìkó'mọjáde (Coming forth of Day)
*Ọjọ́ Ìbí (Borndays & Birthdays?)
Ọ̀sẹ̀ Ìkẹfà (Week 6)
Ará Oko/Oiko (Ancient Economics in Yorùbá system)
*Building up your Solar Currency
Ọ̀sẹ̀ Ìkeje (Week 7)
Nutrition, Doctrine of Signature and Òrìṣà Energy
*Ògún
*Ilẹ̀ (Earth Deity)
Herbal foods
Ọ̀sẹ̀ Ìkẹjo (Week 8)
Nutrition, Doctrine of Signature and Orisa Energy
*Ọya
*Ìbeyì/Ìbejì/Twin
Herbal foods
Ọ̀sẹ̀ Ìkẹsàn (Week 9)
Nutrition, Doctrine of Signature and Orisha Energy
*Eshumare/Èṣùmàrè
*The Essence of our Primordial Women and Men
(Ilé Ẹ̀là)
Herbal foods
*Naming of Body parts in Yorùbá language
Ọ̀sẹ̀ Ìkẹwa (Week 10)
Nutrition, Doctrine of Signature and Òrìṣà Energy
*Ọbàtálá
*Ọ̀rúnmìlà
Herbal foods
Ọ̀sẹ̀ Ìkọkànlá (Week 11)
Nutrition, Doctrine of Signature and Òrìṣà Energy
*Ọ̀sun/Ọ̀ṣun/Ọshun
*Ṣàngó/Shango
Herbal foods
Ọ̀sẹ̀ Ìkejìlá (Week 12)
Oríkì
Ìwà/Uwa/Ẹwà, the Primordial destiny of "humans"
*Ceremoanial attires/Cultural spiritual garments
Ọ̀sẹ̀ Ìkẹtàlá (Week 13)
*Visiting nearby Nature for Òrìṣà expressions
*Libation
Ọ̀sẹ̀ Ìkẹrìnlá (Week 14)
Ìyè - Rememberance, Language, Libation and Orí Exercise....
Ìyèìwà (As et is in the beginning so et is in the beginning)
****Get yourself ready to learn to write and speak some Yorúbà Language, this helps to connect the dots as Ancestral Children...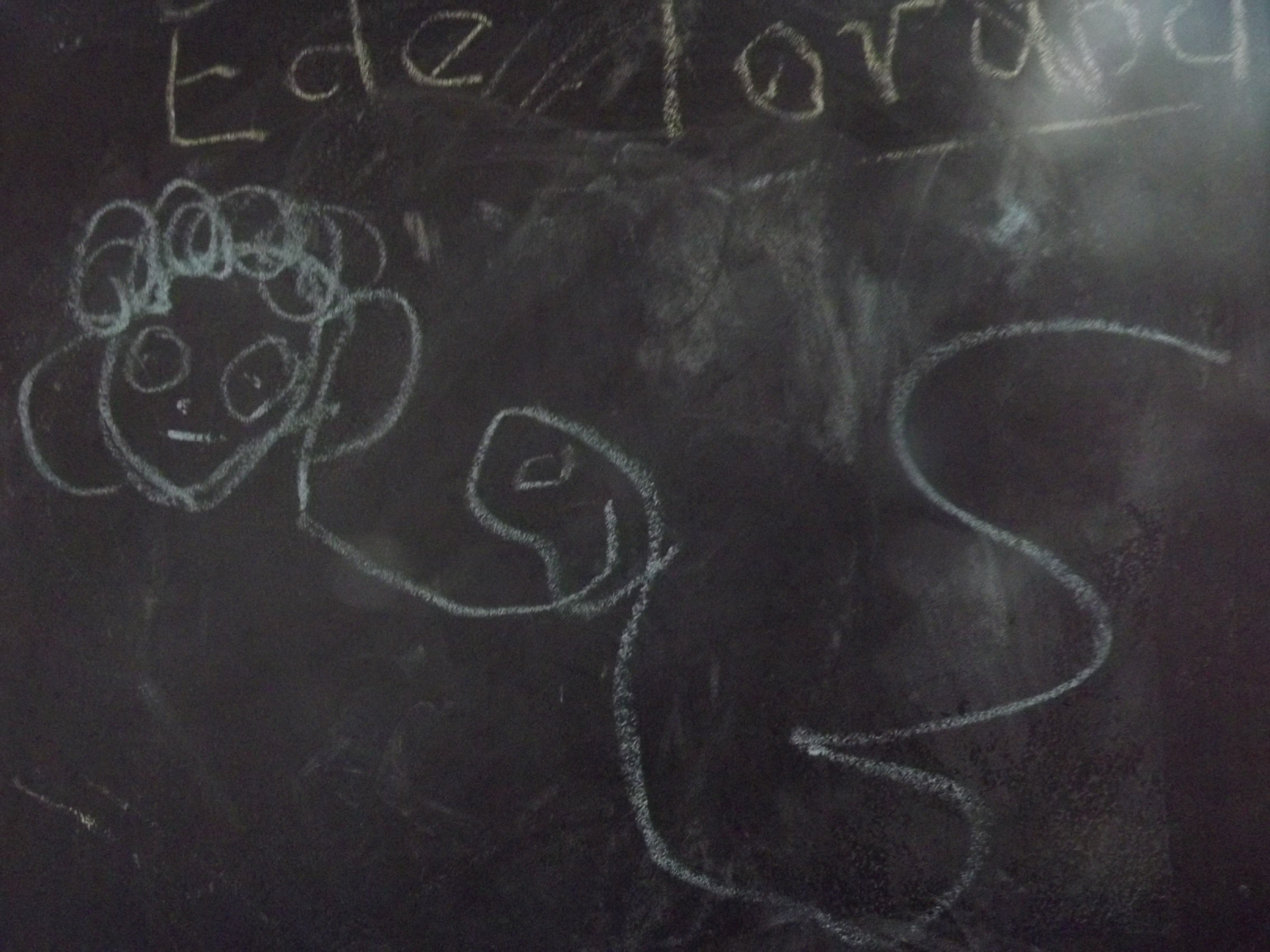 Yoruba Language, Nutritional Health and Cosmology Course 2™
This course is geared towards helping the students of Yoruba cultures to further enhance their transformational journey into Ancestral cultural values, worth and living testimonies and practices. The course travels deeply into the "Dark Womb" of Yoruba universal expressions in relation to Th Universe. In this course, we will be exploring and examining:
The relationship between the Irunmole and the Orisa
Many paths/forms of "Orisha Ori" within Orisha system
Existence; Pro-Creation; Creation and Replenishing stories with the Cosmologies and Cosmogonies of Yoruba way
The ancestral "DNA" within the intuitive Yoruba system
The comprehension of the Laws of Return in association with "Reincarnation"
Travelling through Astronomy in relation with Yoruba "Celestial Star systems"
The writings/languages of "Parentage" in the essence of biological manuals of life
The "sacred drummers" in the universe and of the universe
Getting into the "spirituality of Crossing" with ancestral Yoruba versing
By the completion of this level, the students should be able to:
Differentiate between many levels of Ori
Be clear on the paths of Offerings
Relating Yoruba way to Astronomy
Be intune and starting to "hear" the sacred drum
More intune with the challenges that comes with beauty of spirituality.
Relating to many phases of creation and replenishing
Be moor clear about the essence of the original wisdom
Looking into the pillars of the current world and our roles in this world
Be moor transformative in our wellbeing as we gliding through this plane.
*This is an opportunity to learn oral and written forms of Yoruba Language. This is a 14 weeks Course
Original Price: £280
Duration: 14 Weeks
Time: TBC
Day: TBC
Start Date: TBC
Places: TBC
Course Contents 2:
Ose Ikinni (Week 1)
Ori "Head" and attributes/forms
Inu,
Eta,
Ode,
Apere
Iponri
Agbari
Atari
Awuje
and moor
Ose Ikeji (Week 2)
The Central Nervous system.
Opolo "Brain" and Spinal cord "Egun-shu"
The "sacred drummers"
Akunleyan
Akunlegba
Pineal Organ and Melanin
Egun/Egun/Igun-shu "Spinal Cord"
The thorn or prickle of Ascension
Ose Iketa (Week 3)
The Peripheral Nervous system within Yoruba Way
Celestial Beings of Unity
Ions of wisdom and knowledge
Ose Ikerin (Week 4) Orisha and DNA
Chromosomes and ancestral Yoruba stories/mysteries
DNA and RNA
Ose Ikarun (Week5)
Irunmole and Orisa/Orisha
The twin forms of Irunmole and Orisa
The Divine Womb/Universe
The Laws of Return "Reincarnation"
Ose Ikefa (Week 6)
Kosmogony and Kosmology
Existence
Pro-creation
Creation
Replenishing
Ose Ikeje (Week 7)
Yoruba and Astronomy
Energy
Frequency
Vibration
Ose Ikejo (Week 8)
Freedom, Liberty, Liver and Gallbladder
Liver
Gall bladder
Reparation and Renewal
Offerings and many phases
Ose Ikesan (Week 9)
Spirituality of Crossing
Elder's Tradition
Crossover and Crossing
Burial and Rebirth
Ose Ikewa (Week 10)
Lymphatic system/Immune System
Spleen
Pancreas of crossing
Lymph Nodes
Ose Ikokanla (Week 11)
Yoruba and Ogini
Ogini
Oghene
Nago and Anago
Egungun and Gelede
Ose Ikejila (Week 12)
Reproductive Organs
Uterus
Prostate
Circumnavigation
Altar
Period
Ose Iketala (Week 13)
Circulatory system
Heart
The Sacred Drum
The Ibute "Seat"
Ose Ikerinla (Week 14)
Presentation by the students and groups
Idupe (Thanksgiving)
Iye (Memory)
Ela (Clarity)
Adupe o (We give Thanks)
YORUBA (AFRIKA) COSMOLOGY COURSE INTRODUCTION
This is an introductory class or session of Yoruba Afrika worlds of ancient being and living. This part introduces some essential aspects of ancient sciences to the students. Below are the subject matters that would be covered for the day:
Star system
Marriage system
Creation Essence system
Star, Marriage and Creation Essence system: Sex & sexuality, Gender & Spirit, Life & Energy, Vibration, frequency & universe, Morality, Copulation, Procreation, Birth, Death, Burial, Soul Mating, Oriki & Orisha
Place: TBC
Date: TBC
Time TBC
The scheduled sessions include 90 minutes break
Price: £100
Amount of students (learners): 9
Date: TBC
Time: TBC
The scheduled sessions include 90 minutes break
Price: £100
Amount of students (learners): 31
Date: TBC
Time: TBC
The scheduled sessions includes 90 minutes break
Price: £100
Amount of students (learners): 9
For more information, email: Babaayo on: omoagbametala@gmail.com
Phone: 07405374664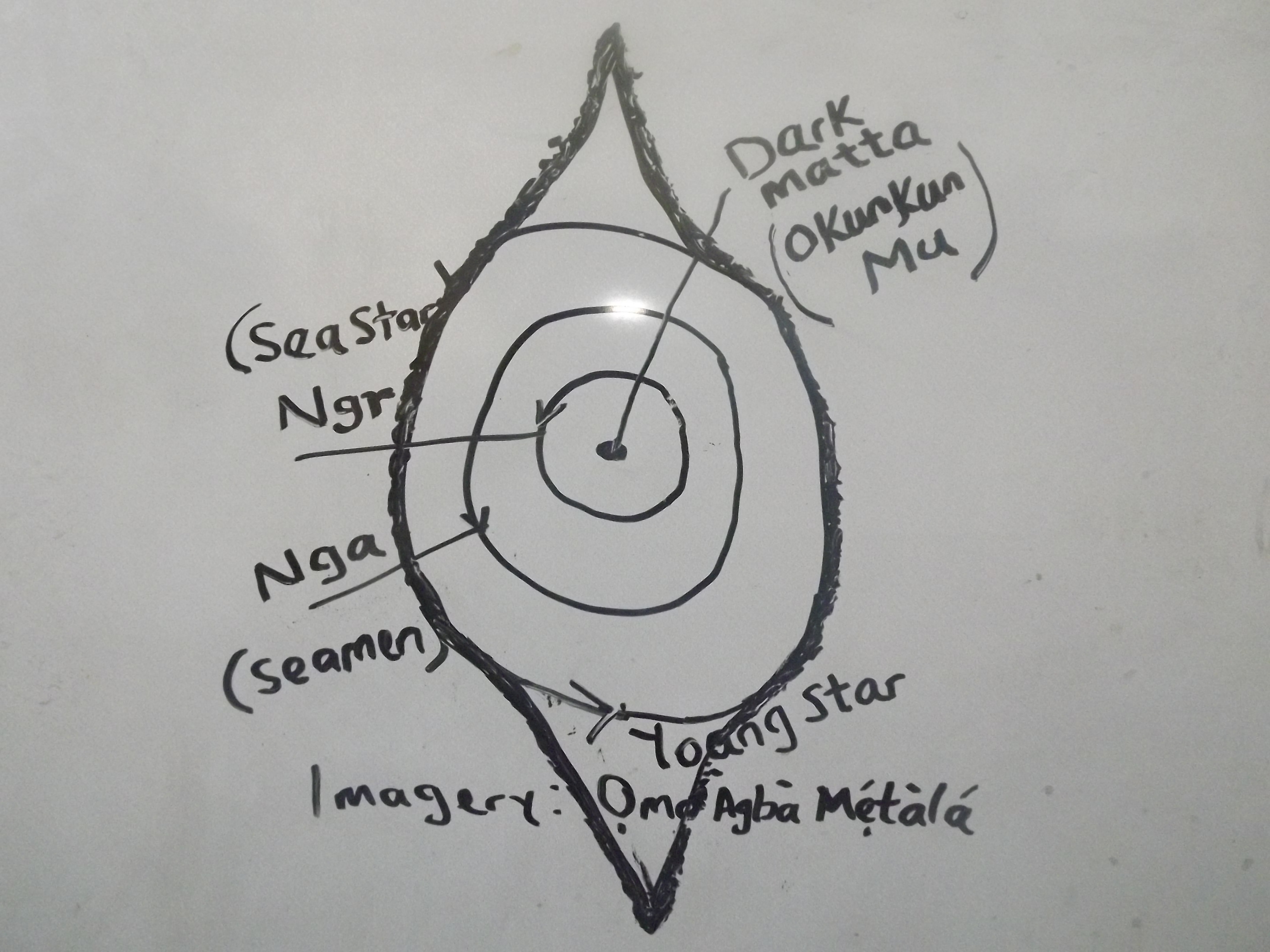 Maatmatics Course
Maatmatics is the science of the Elders (Ancients). All Sciences are rooted in Maatmatics which is the simple yet "complex" interwombness of everything in existence.
Maatmatics is the Supreme Science of Mother Earth. Mother Earth is the primal Matrix in which matrices are interwovened.
In the study of this Sacred Science, the law of the body (including the human body/vessel/environment) is realised through the application of intuition, insight, logic and reasoning.
The whole Universe is the science of maatmatics. Maatmatics is the simple and the union of sciences including Physics, Astronomy, Biology, Genetics and Chemistry. By studying one you are studying the others.
Arithmetics is the science of Mother Earth (the Primal Matrix). In order to navigate through the Matrix, her principles in the form of Maat principles are the way out to excel in the spiritual, Emotional, Mental and Physical faculties.
Maatmatics show the learner the force and power of self whereby you became the focal point and having all element intermingled with a focus on Absolute Zero point of reference.
Throughout weeks course, you will be studying:
The Language and Culture of Maatmatics (Natural Science) :Geometry, Philosophy, Health, Wealth, Economics Natural Law, Astrology, Crystal Science, Primordial/Aboriginal Nutrition/Herbal Science, Natural Religion and Spiritual Science And much more.
Original Price: 200 GBP
Duration: 10 Weeks
*This course journeying into the realms of language expressions and how they are connected to each other. We encourage Parents, Grown Ups, Young People and Community Workers to enrol for this course. This course is designed to allow for remebering what has been dismembered. To register your interest, reach omoagbametala (Ayo) via Email: ewedudumetala@hotmail.com Website: www.wamikampt.com Mobile Number: 07405374664
***THIS COURSE REQUIRES THAT YOU DEPOSIT AT LEAST 50% OF THE TOTAL COURSE FEES IN ORDER TO SECURE YOUR ENROLMENT*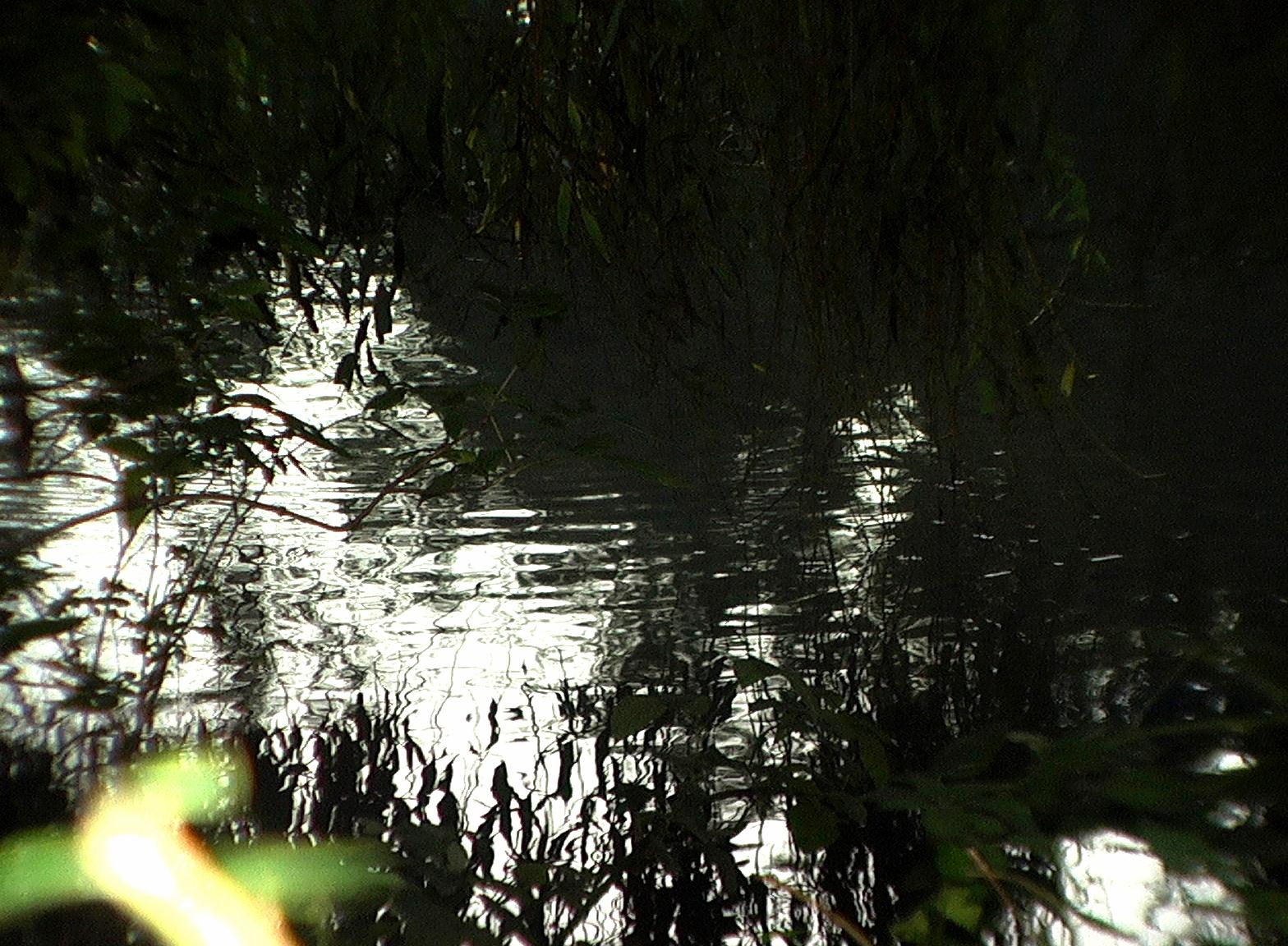 Waterside Wholistic Ritual Workshop
This course is designed in the Memory of Olodumare, the self existent Highest Being in Yoruba Culture. Olodumare culture is rooted in the essenses of Water/Womb/Universe/Mama/Sun. The essense of Olodumare was brought to living on land from the dark waters of infinity.
This course comprises of workshops that focus on helping the students of all works of life to reconnect to their very source of existence:
Amplify the genetic memory of attendees through the unique universal energy of water. Revisiting the energetic deities/vortexes of water spirits in the names of Olokun, Yemoya, Osun, Oya, Obatala, etc.
For students to be able to perform this educational ritual anywhere in the world.
As a Natural learning for Parents, Children, Community Workers and Companies interested in Community building.
This course is offered on one on one basis, groups and as a day workshop depending on interest. The course offers flexible approach to learning and can be tailored to suit your learning needs.
Prices
One on one is £70
Group of 13 is £360
Day Workshop is £160
***THIS COURSE IS NOT AN ONLINE COURSE. IT IS A COURSE THAT INVOLVES ATTENDING PRACTICAL WORKSHOPS AND EXERCISES. ON RECEIPT OF YOUR PAYMENT FOR THIS COURSE YOU WILL BE ENROLLED.*
***THIS COURSE REQUIRES THAT YOU DEPOSIT AT LEAST 50% OF THE COURSE FEES TO SECURE YOUR ENROLMENT*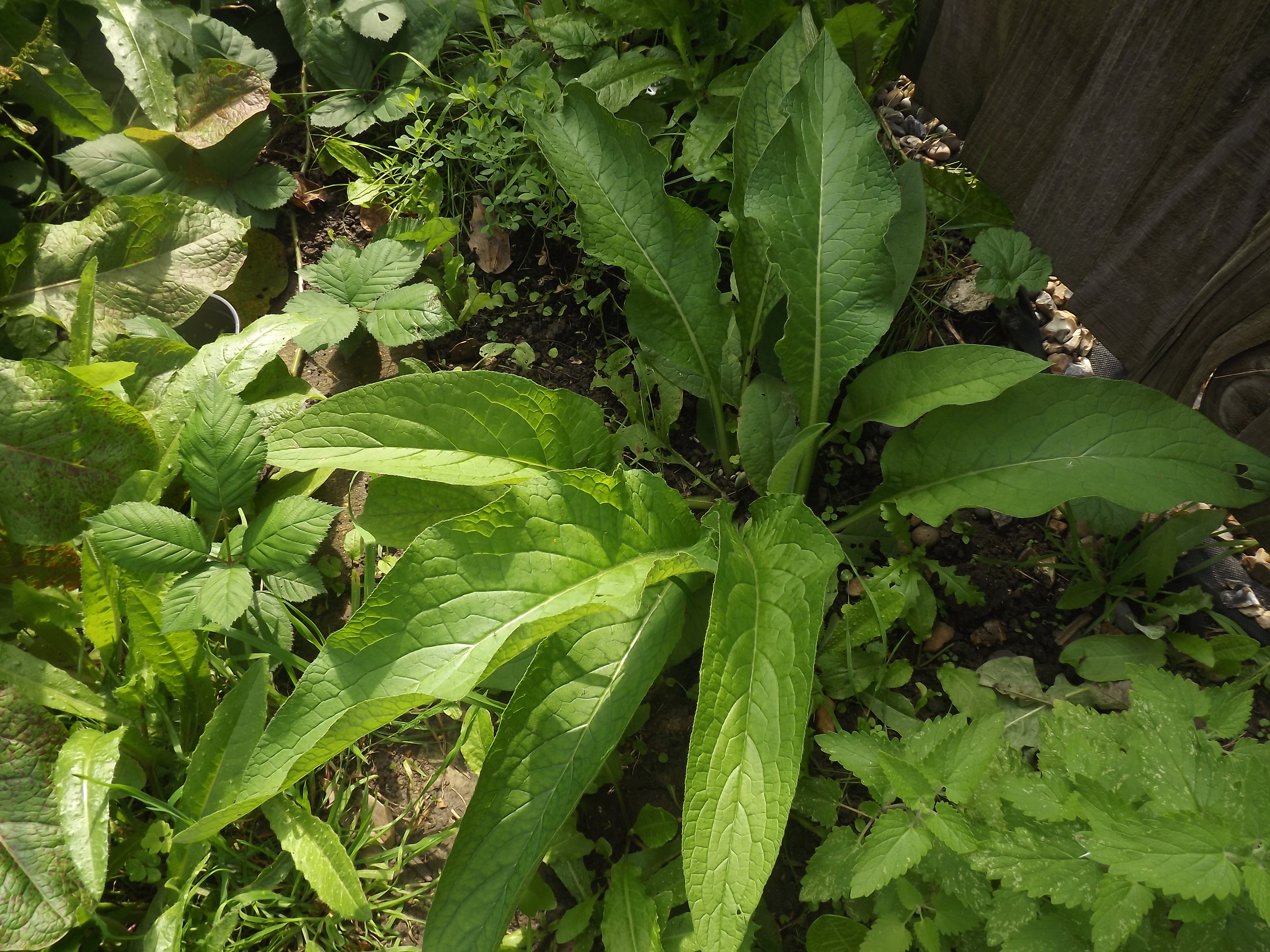 Ancestral Herbology (Herbal science, knowledge, wisdom and living)
Workshops
Awa omo ewe gbogbo kikii oogun – Ilera Yoruba. We the Children of leafs/plants/trees full of nutritional healing – Yoruba Herbal Living
Herb is the way of the Annunagi - Annunagi Sumerian culture
Herbology is the interaction of plants with the rest of the subtle, spiritual, mental, emotional and physical worlds. These worlds are in relation to the beingness and the existent worlds.
Herbology is the sound and tone of interaction of plants aka herbs with humans and other lifeforms. This knowledge focus on how and why the herbal world transmit various energies in the matching of internal and surrounding frequencies.
Herbal Science, knowledge and wisdom come with the intuitive, innate, insight and the spiritual link between human and plant worlds. Just like any field of study on Mother Earth, herbs or plants has to be studied and loved. It is through this approach that they revealed gateways to other realms. The herbs/plants are apart of the original, primordial creation.
Herbs/plants provide experiences and benefit human in many ways including nutrition, medicine, spiritual awakening and healing. They are subtle angels in thier own responsibility: "Ingesting Angels by ingesting Vegetation (Vegetal)" – Omoagbametala
They can help human to repair spiritual wounds and realignment to Mother Earth and the Universe.
Herbal knowledge is revealed in the spirit of Haru/Heru which has to do with healing known as feminine attribute. Herbal wisdom is termed Alternative because herbs are primordial creation on Earth. The Earth is Ta/Tar/Ter and Al is creation. According to Ancient Muur, Al is feminine creative force. Native is Nature is primitive, primal and primary creation. Herbal Science is the knowing of plant food science.
Herbology is the reasoning and utterance of the world of plant in relation to other worlds. It is the logic, word, vibration, resonance, tone, frequency, knowledge, experience and wisdom gained from the interwombness in all things.
Plants are wholistic thereby possess the abilitity to help in healing wholesomely. They are also teachers if we care to be teachable: "Plants are not only healers, but they are also teachers" – Djeuty Ma'at Ra
Yoruba elemental deity/orisa of herbs is Osanyin. In the ancient and modern worlds, majority of the deities of plants/herbs were/are represented as feminine attributes and spirit deities/divinities:
Tyrone, an aspiring herbalist gained through intergenerational herbal science has this to say about plants: "Throughout time and history divinity was associated with the power of healing plants and this divinity was always honoured and greeted before the work of healing began, this association of herbs and divinity, clearly shows that nature in herself is divine and so the practice of herbalism is a sacred practice of earth healing" – Tyrone
There are numerous references to plants/herbs as food, medicine and healing:
" I have given you every plant (herb) bearing seeds in it for your food (meat)" – Genesis 1:29
"He causes the grass to grow for the cattle and herbs for the service of man bringing forth fruits out of the Earth" – Psalm 104:14
" And the leaves of the tree were for the healing of the nations" – Revelation 22:2
You see herbs were prescribed in the begining of the geneaology of man in Genesis (the begining) and the same herbs given to human in Revelation as a reminder of infinite beauty of plants via ancestral Nature. As it was in the beginning will it be in the beginning (Genesis Revealed)
Imhotep , the Kemetic god/scientist is a master herbalist and he taught hippocrates, a group of greek who studied in Kemet (ancient Egypt).
In the Yoruba herbal knowledge, it reads "Ilera loro" which means health is wealth. Yoruba science pertaining to herbs also reads " Awa omo ewe gbogbo kiki oogun" meaning We the children of plants full of nutrition, medicine and healing. Herb is the way of The Most High Universal Creator. Herbs/plants are the Ptah of Nature; an ancestral way and rootwork of the Ancients.
As some of us are returning and retuning to herbal science we are reconnecting ancestral wisdom and natural living. Majority of us continue to experience modern allopathic ways of existing because we are so removed from Nature; our spiritual and emotional umbilical cords being severed right from our childhood days with the denial and deprivation of ritual of passages.
Plants are prescribed for us by the Ancestral Universal Energies to elevate hue- man-being- ness and returning us to our innerselves. Herbs or Plants are some of the prescriptions for eternity, higher sciences, higher level of knowledge, infinite wisdom.
We must have the knowledge of herbs including their forms and functions, properties, sciences, and holism.
Again, Plants are teachers and we must be humble to learn. Herbs are for the service of humanity. Herbs are food. Herbs are medicine. All we need to do is to study and respect them as our teachers. Herbal nutrition promotes the use of herbs as food and medicine. They are the foundations and gene-ses of our being.
In the next few workshops we will be travelling into herbal world to harness their healing tone:
Workshop 1
The primordial histories (ancient traditions) of herbal world
The healing love (Nutrition & Medicinal) of the herbal queendome
The feminine energies (Neteru) of the herbal world
The Scriptural references of herbs for the services and benefits to Man
Workshop 2
The Doctrine of Signature
Looking into some of "Indigenous" herbs that are very local to our surroundings
The properties of herbs
The subtle energy in tone and communication of herbs known as Osanyin in Yoruba: The Orisa (spirit deity) of herbal world.
Workshop 3
The balancing living (Maat) of the herbal community
Organic application of herbs focusing on human alignment to Nature/Wellness/Self
Herbal Secrets
Nature Laws in relation to herbs (The law of return)
Workshop 4
The Human Body and Herbs:
The Brains/Pineal/Head and herbs
Workshop 5
The Human Body and Herbs:
The Alimentary Tract (Canal) and Herbs
Workshop 6
The Human Body and Herbs:
The Men's reproductive systems
Workshop 7
The Human Body and Herbs:
The Women's reproductive systems
Workshop 8
The Herbs and the Elemental Deities of the Periodic Table of Elements
Workshop 9
Human realm within Natural realm and plant world:
Moral and Ethics in within primordial relations
Workshop 10
Wholistik (Holistik) appreciation and usage of herbs:
Creating your own herbs for nutritional healing purposes
Original price: 250 GBP
Early Bird Price: 220 GBP
Duration: 10 Weeks
****Start Date, Day, Time, Venue are to be confirmed.
Ewe legbo, egbo lewe (The leaf is bark and bark is the root) - Yoruba Herbal Living
***THIS COURSE IS NOT AN ONLINE COURSE. IT IS A COURSE THAT INVOLVES ATTENDING PRACTICAL WORKSHOPS AND EXERCISES. ON RECEIPT OF YOUR PAYMENT FOR THIS COURSE YOU WILL BE ENROLLED.*
***THIS COURSE REQUIRES THAT YOU DEPOSIT AT LEAST 50% OF THE COURSE FEES TO SECURE YOUR ENROLMENT*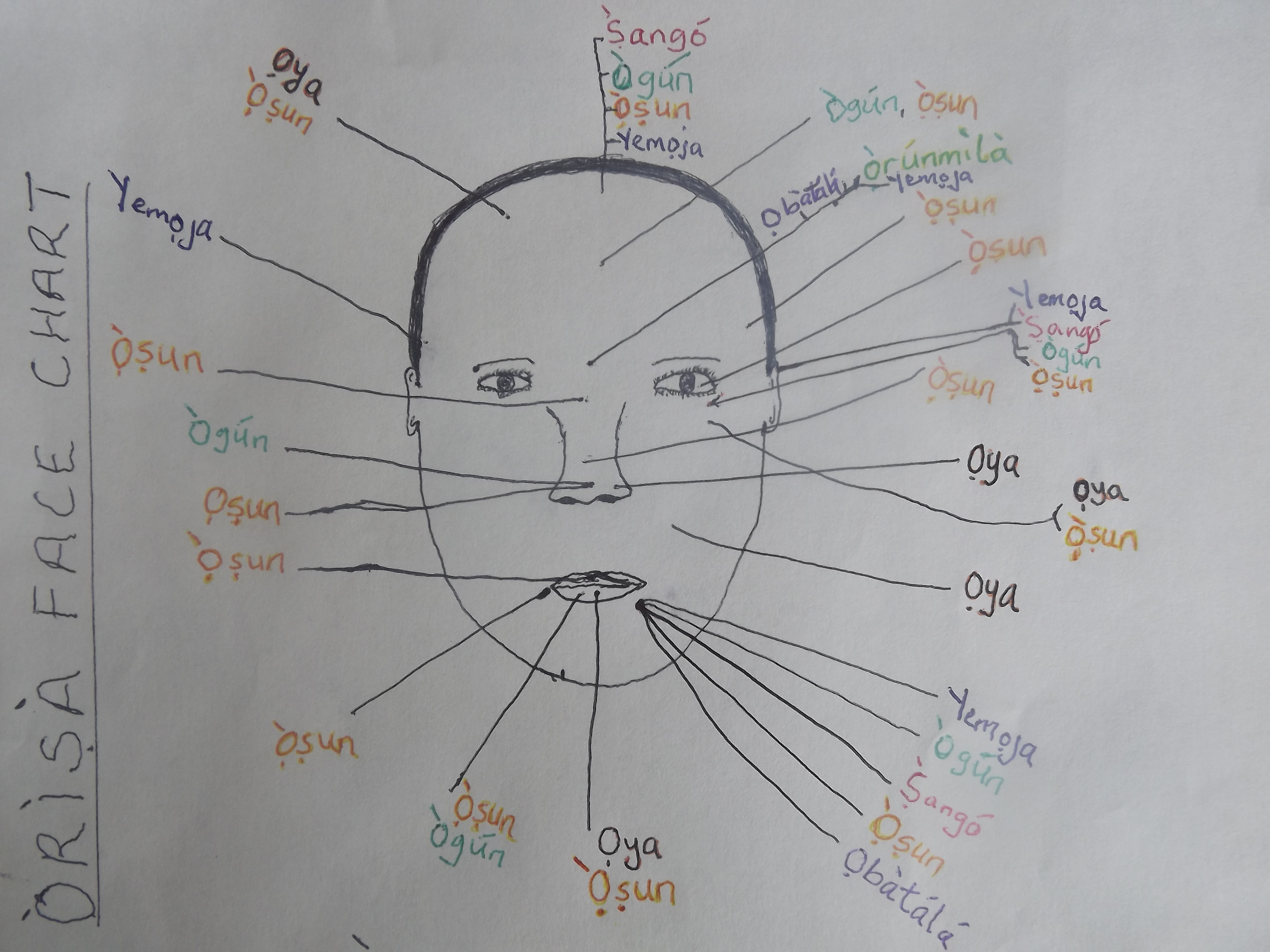 Oriṣa/Orisha/Eshurobic Arts and Fitness™
This is a health and fitness class achieved through dancing and breathing in the ways and movements of the Orisa/Orisha. This is created to increase mental strength, fluidity in the material body, clarity, circulation and assimilation of subtle ancestral messages and helping in the functioning of the watery human body. Through this art and fitness we can tone and build MUscles without lifting mechanical weight like dumbbells. The session is divided into 2 parts:
The 1st part involves what is called the movement of ORISHA achieved through physical movement of the body. It also involves Calibration techniques used in the distant past to help get the bodies in shape.
The 2nd part involves the playing of Body instruments celebrated through the 'symphonic drum'. both parts help to restore the muscle tones of the uterus and prostate.
Through dance, we emulate the ways/paths of the Orisha within and the wider cosmic womb. Through Orisa fitness, we remember the divine functioning of the mysterious realms of Nature. Through Orisa, we work our true muscle that is really our mind. Our Orisa/Orisha Arts and Fitness is in alignment with Nature.
The session is only available for group of 7 people or more.
TIME: 2 Hours
PRICE: £15
VENUE: TBC
DATE: TBC
DAY: TBC
To reach us for moore information or your interest in this workshop:
EMAIL: omoagbametala@gmail.com
FACILITATOR: Babaayo Omoagbametala
African Ma'at (Abore Iyemetu) Cultural program™ (Youth)
**g**More information including screening, enrolment and pricing are available from the facilitator(s).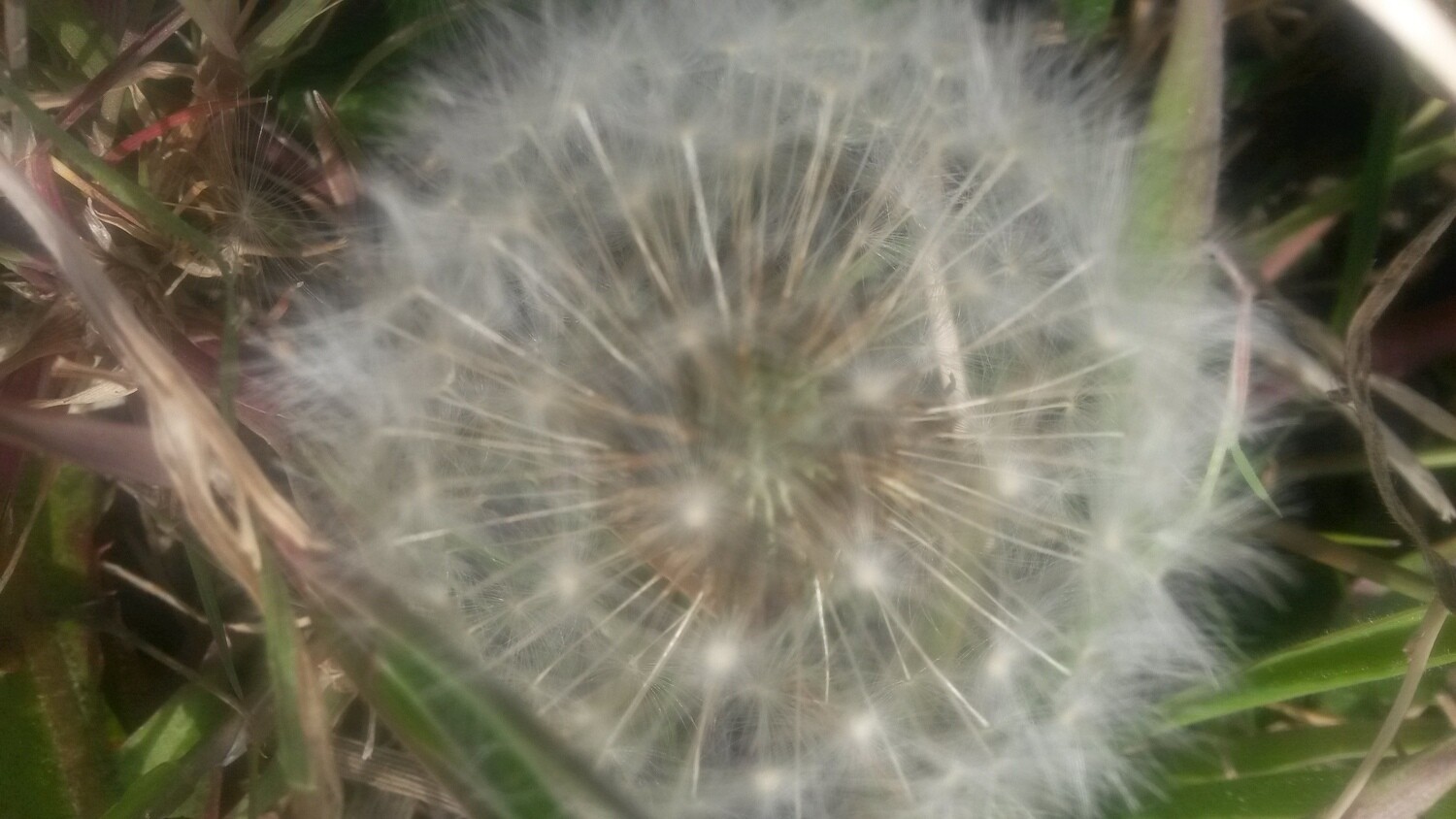 African Ma'at (Abore Iyemetu) Cultural Program is put in place to help our young people in their rites to many facets in life. It elaborates on the true meaning of BALAGA 'Puberty' as envisioned by the descendents of the Ancestors. Within the Yoruba Science, it reads: Orisa ti a ko ba fi le omo lowo ma n parun ni - the culture that is not shown to the child is destroyed. All religious scientific cultures on earth take their operative mechanisms from the True Yoruba Orisha.
We have variegated Maatian program in place to assist our young people find and remain on their path to Olodumare:
Program:
Young people from age 7 to 9
Young people from age 10 to 13
Young people from 14 to 16
Curricula: Yoruba Orisha language
Ancestral Shagula (Englisha) language, Ma'atematics and Sciences
Nature Walks with Orisha Energy
Ancient fireside ritual (storytelling) and Orisha spring
Additional program:
Parent(s) rites with their children under age 7
Curricula: Yoruba Orisha language
Ancestral Shagula (Englishian) language, Ma'atematics and Sciences
Nature Walks with Orisha Energy
Please contact Babaayo Omoagbametala on:
Email: omoagbametala@gmail.com
Phone: 07405374664